Istekki focuses on people and a more efficient Finland
Istekki is a growing and developing Finnish expert organisation, which serves as a force to impact society. We specialise in securing health care, digital operating environments and wellbeing, and we are always working to promote the wellbeing of millions of citizens.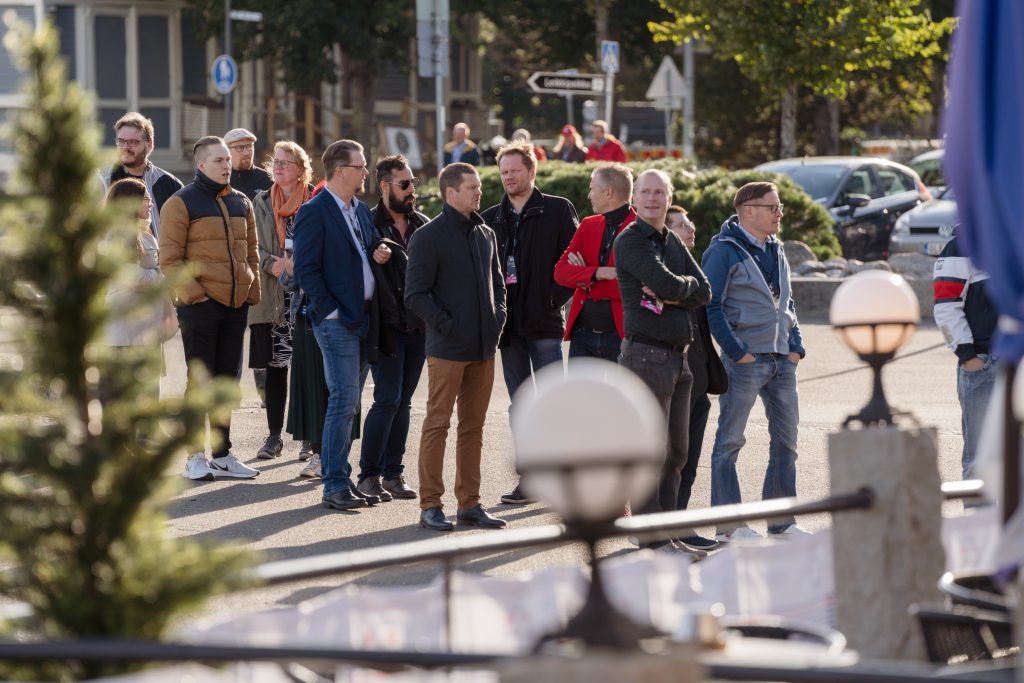 We plan, develop, implement, and maintain digital operating environments for social operators, such as hospitals and municipalities to secure the wellbeing of all people. We are a responsible supplier of demanding and comprehensive ICMT services that works for the common good.
We secure important ICT solutions for our customers and serve as a partner in their development. Our services touch nearly four million people living in Finland. What most matter to us are the comprehensive benefit of our customer owners, the impact of our operations and efficiently selected solutions. Our customers and owners include numerous wellbeing services counties, cities and municipalities. We operate nationwide in almost all regions of Finland.
Istekki's people-centric approach ensures that you get to work together with our customers and other technology specialists to build a more functional society and more efficient Finland. You are supported by a community of well over a thousand specialists in securing technological solutions.
We have our sights set firmly on the future, and we strive to solve our customers' problems efficiently through artificial intelligence or automation, for example. We are also a manufacturer of medical devices, which is why we are able to produce solutions that support the work of professionals and citizens can utilise services more efficiently. We also develop and produce services for our customers in the area of digital security. It is our goal to be at the forefront of the cybersecurity sector.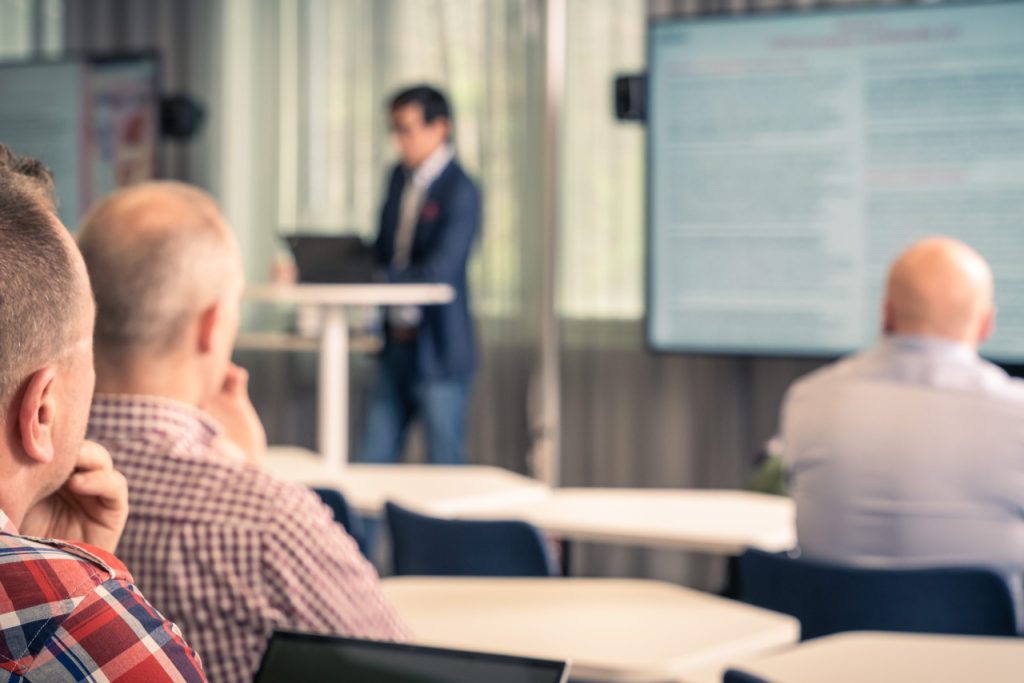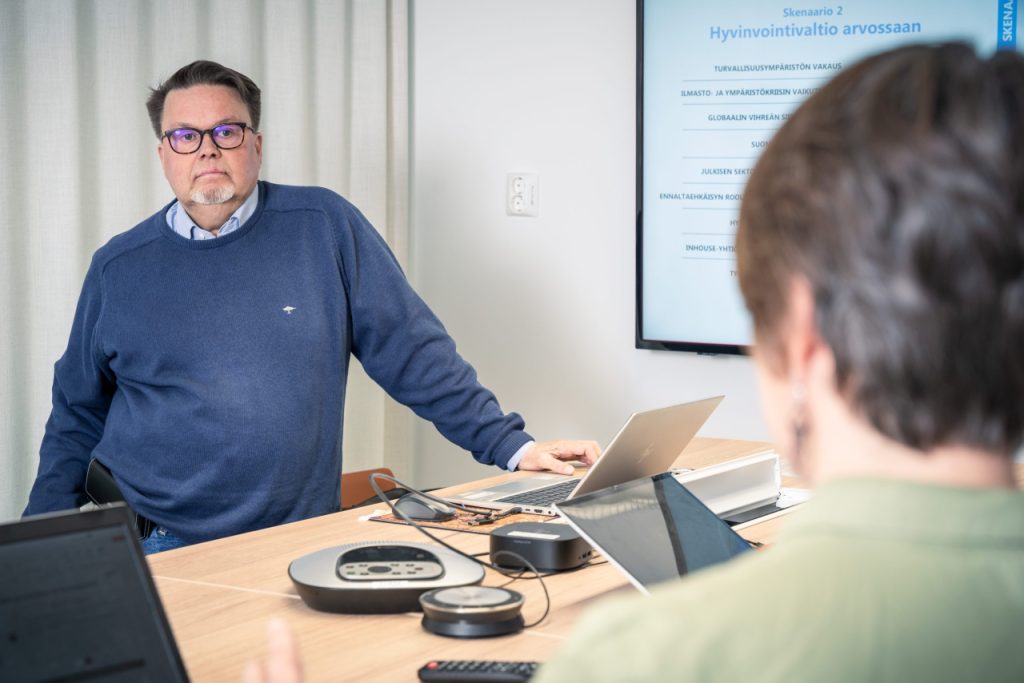 Istekki is an in-house company
Istekki Oy is a non-profit in-house company owned by its customers. This means close partnerships and our customers guiding the operations of the company through decision-making, for example. We also cooperate with private sector companies and seek services for our customers from the market through competitive tendering processes in compliance with the Act on Public Procurement and Concession Contracts. 
What does the term 'in-house company' mean? 

In-house companies are businesses that are jointly or separately owned by public operators, such as municipalities, joint municipalities, wellbeing services counties and the state. In other words, an in-house company is owned by the organisations that use its services. For this reason, the cooperation between in-house companies and their owners is close and the owner customers also steer the operations. 
An in-house company such as Istekki is an in-house entity for its owners, which is why the owners can make procurements from the in-house company without competitive tendering. An in-house company is a joint procurement unit for its owners which must adhere to the Act on Public Procurement and Concession Contracts. In other words, it must organise competitive tendering for procurements in compliance with the Act on behalf of its owner customers. Particularly through competitive tendering, in-house companies also cooperate closely with private sector companies.
Learn more about our operations
Because we want to contribute to the openness of in-house companies, you can learn more about Istekki through the documents below and the good governance section of our website:
As stated in our articles of association, our company does not aim to generate profit or distribute dividends to its owners. Instead, it strives to develop and produce cost-efficient services at a high level of quality.
Istekki provides services to its customers by producing them or outsourcing them to subcontractors that are selected through competitive tendering pursuant to the Act on Public Procurement and Concession Contracts. Private sector companies are important partners from which we annually tender and procure goods and services equivalent to roughly 70% of our turnover. We use the services of more than a thousand suppliers. We utilise a life cycle management model for procurement which accounts for the strategic planning and category management of procurements, competitive tendering and the management of the suppliers.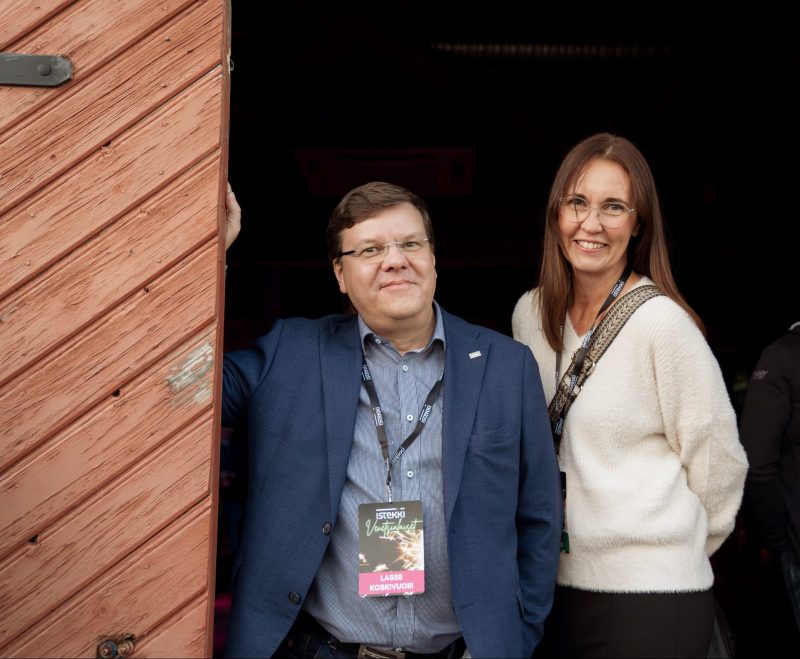 We are a member of Kustos Ry
Kustos Ry is a social influence network for Finnish in-house companies which aims to secure their business opportunities in years to come.